Macular degeneration, also known as age-related macular degeneration or AMD, is among the most common eye diseases in the world. It develops slowly, but it can permanently affect your eyesight if left unmanaged.
But is it an eye disease that can pass through generations? And what can you do to manage your risk of developing AMD throughout your life? Today, we're going to look at this eye disease, its effect on your eye health and vision, and provide you with nutritional and lifestyle advice that could help preserve your sight.
However, because all eyes are different, we recommend speaking with one of our team members if you believe you risk developing AMD. Eye Wellness is ready to support your sight through compassionate care and personalized strategies.
Request your appointment today.
What Is Macular Degeneration?
Age-related macular degeneration is a common eye disease that affects a part of your retina called the macula. The macula is the centremost part of your retina, and it's responsible for providing you with the crisp central vision you use to see fine details, like the words on this page or the characteristics of someone's face.
However, AMD slowly damages your macula over time, affecting your central vision. When this happens, you may find it more difficult to read, drive, or play sports.
People over the age of 55 have a higher risk of developing the disease, so we recommend having annual eye exams to help detect any issues before it permanently affects your vision. There are 2 different types of AMD people can develop, and they include dry macular degeneration and wet macular degeneration.
Dry Macular Degeneration
Dry macular degeneration is the most common version of the disease, but also the slowest to develop.
It occurs when small deposits of lipids, known as drusen, start to develop on your macula, which can thin and deteriorate your macula over time, causing permanent vision loss. However, doctors can detect drusen by examining your macula during a comprehensive eye exam.
Wet Macular Degeneration
Wet macular degeneration is much less common than dry, but it's responsible for up to 90% of all AMD-related vision loss.
This disease develops much faster than dry macular degeneration, and has a risk of occurring if abnormal blood vessels start to develop under your macula. These abnormal blood vessels can develop for several reasons, but they are quite delicate and can break easily. When they break, they can leak blood and other fluids into your macula, causing it to swell and cause rapid vision loss.
In most cases, we treat wet macular degeneration as a medical emergency.
Is The Disease Hereditary?
If your parents or grandparents developed age-related macular degeneration as they got older, you would likely have a higher risk of developing the disease. In fact, some researchers believe you are twice as likely to develop AMD if you have family members who've had it, but you can still develop AMD even if you don't have a family history of it.
Researchers believe that 2 different types of genes can increase your risk of macular degeneration, and these include:
Complement genes, which help fight foreign bacteria in our immune system, but may attack our own cells as well, including the cells in our retina.
ARMS2/HTRA, which is the focus of various types of research, but how it works is still a mystery. Nevertheless, if you have this gene, you may have a higher risk of developing AMD.
Despite there being a genetic connection between AMD and its development, there are still a number of health and environmental factors that can increase the risk of developing this disease. These risk factors can include:
Smoking
Diet
High blood pressure
Race
Being overweight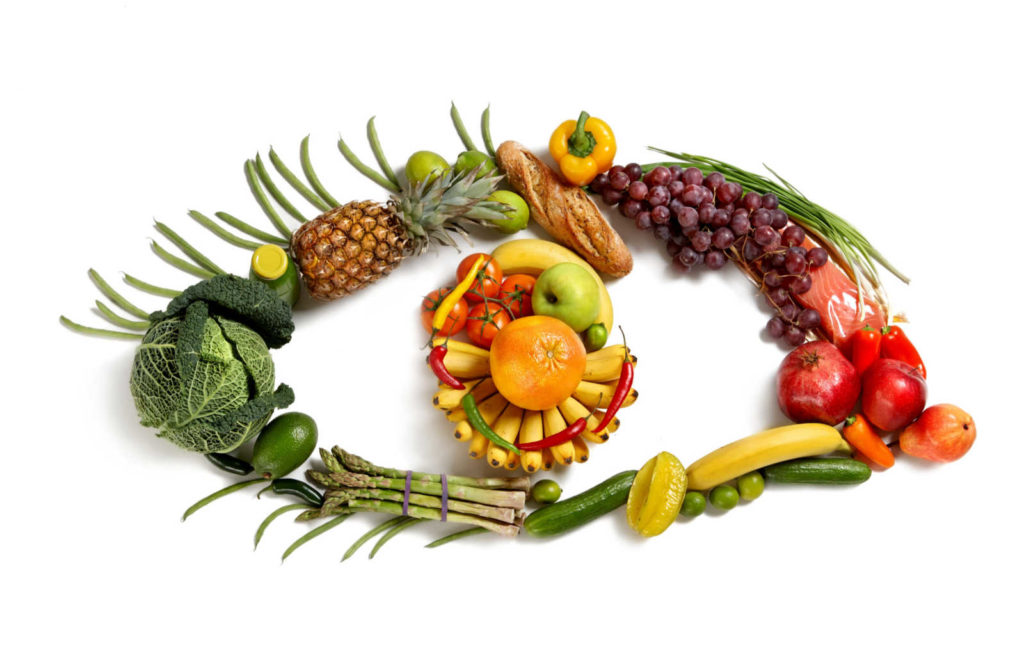 Nutrition & Eye Health Management
If you risk developing AMD, properly managing your health is important. Eating healthy foods and maintaining a regular exercise schedule can help lower your risk and preserve your vision and eye health.
Some great strategies you can use to help manage your risk of AMD are:
Eat Lutein-Rich Foods
Lutein is a carotenoid that helps protect and support your macula's health. Foods rich in lutein include:
Kale
Orange peppers
Spinach
Dark green lettuce
Leeks
Broccoli
Peas
AREDS2 Nutritional Supplements
According to the Age-Related Eye Disease Study AREDS1 and AREDS2, several types of supplements can help lower your risk of developing an eye disease. Some of them include:
Vitamin E
Vitamin C
Copper
Zeaxanthin
Zinc
Learn More About Your Eye Health Today
Managing your eye health is a combination of healthy living and doctor-guided support. Please request an appointment with our team at Eye Wellness today to learn more about your eye health and what you can do to manage your risk of developing AMD. We can help provide insight into your eye health and strategies for preserving your vision throughout your life.