If your eyes hurt when looking at digital screens like your phone or computer, your eye doctor may recommend blue light glasses. While blue light glasses can benefit your eyes, how do you know if they work well? How can you test your new lenses?
Continue reading to learn more about blue light glasses, including how effective they are and how you can test them.
What Is Blue Light?
You're naturally exposed to blue light every day, whether it's your phone, laptop, television, or the sun. It's a short wavelength light that is a part of the white light you see when the sun shines.
It's not that blue light is inherently bad for you—it has several benefits, including:
Boosted alertness
Improved memory
Better mood
Improved attention span & reaction time
However, overexposure to blue light can be harmful, increasing your risk of eye disease. It's a common assumption that blue light can harm or damage the eyes, causing people to seek out blue light glasses for protection.
What Are Blue Light Glasses?
Blue light glasses help filter blue light, working as a separate pair of glasses or a coating on your regular lenses. The theory behind these lenses is that they stop blue light from reaching the eyes and damaging them, preventing complications.
Many people recommend blue light glasses if someone frequently uses their computer or another digital device. They can reportedly help prevent symptoms of digital eye strain.
What Is Digital Eye Strain?
Digital eye strain occurs when your eyes become tired or strained from using digital devices for long periods. Using your phone, tablet, or laptop can lead to irritating symptoms.
It's no surprise digital eye strain is more common as people rely on digital devices more than ever. Approximately 50% of computer users experience digital eye strain symptoms.
Digital eye strain can lead to the following symptoms:
Headaches
Eye strain
Blurry vision
Irritated eyes
Double vision
Watery eyes
Discomfort
Excessive blinking
Many people assume digital eye strain happens because of your digital devices and the blue light they emit, but the cause may be more related to how you use your devices.
What Causes Digital Eye Strain?
Eye strain can happen whenever you focus on tasks for long periods without rest, including reading, driving, or using digital devices. Strained eyes are frequent with digital devices because these devices make your eyes work harder.
Your eyes constantly focus and refocus as you read from your screen. Additionally, people tend to have poor digital habits, such as:
Viewing their screens from poor distances & angles
Using devices with glare or reflection
Using devices with poor contrast between text and background
Blinking less (up to 50% less) when using digital devices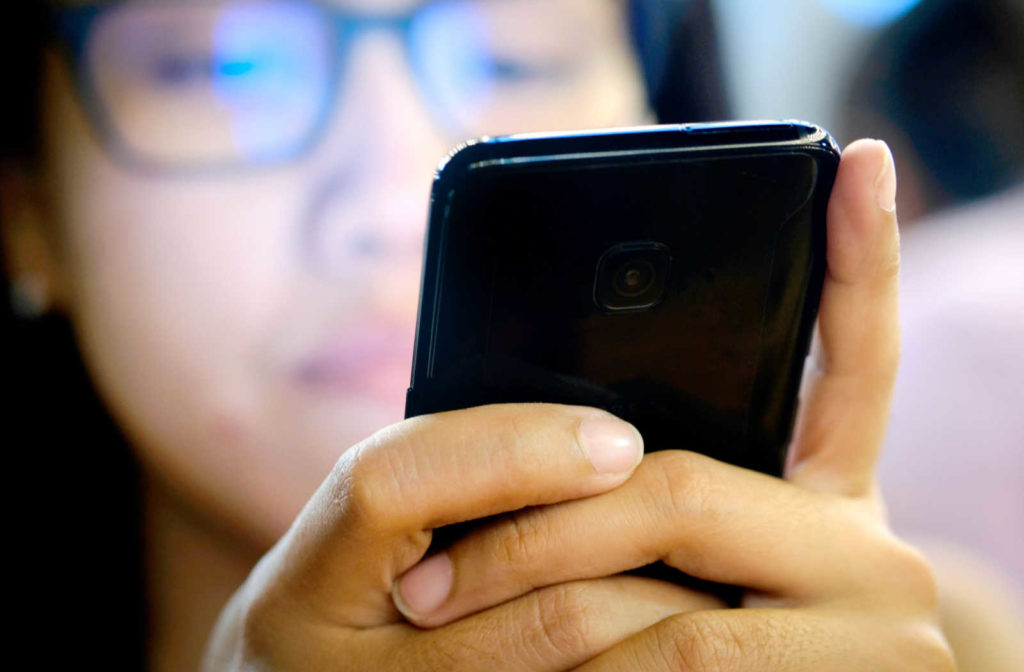 How Effective Are Blue Light Glasses?
The effectiveness of blue light glasses is a divisive topic, with some research stating that they are effective, while other experts disagree. However, these lenses may help reduce general eye strain.
People receive more exposure to blue light due to digital devices, but this light doesn't harm the eyes. While digital eye strain doesn't cause any long-lasting damage to the eyes, it can lower your quality of life. Additionally, it can affect your circadian rhythm.
Blue Light Can Affect Your Sleep Cycle
Blue light from artificial sources like electronics can affect your circadian rhythm, your body's internal clock that tells you when to rest. Your brain wakes up when it should be resting, especially at night. Your sleep may worsen because of this blue light exposure.
Filtering blue light with glasses or filters may help improve your sleep. Research in 2017 found that blue light glasses improved sleep quality and length. If you're on the fence about blue light glasses, speak with your eye doctor first.
How Can You Test Blue Light Glasses?
You can test your blue light glasses at home, but these tests can typically only inform you if your lenses block 100% of blue light. Many blue light glasses only block around 20% of blue light, making it difficult to test your lenses alone.
The most effective way to test blue light glasses requires a professional tool known as a spectrophotometer, which measures which wavelengths of light become blocked by a specific filter. However, this equipment isn't overly common in an eye doctor's office.
Seek Out Quality Blue Light Glasses
When getting blue light glasses, quality is essential. Don't go through third-party sellers if you're interested in these glasses—visit your eye doctor instead.
They have access to high-quality lenses and information about the effectiveness of these lenses. Your eye doctor can teach you everything you need to know about blue light glasses, helping you make an informed purchase.
Talk to Your Eye Doctor About Blue Light Glasses
While blue light glasses may help improve your sleep schedule and lower your risk of eye strain, speak with your eye doctor before making a purchase. They can give their opinion on these glasses and recommend a pair of high-quality lenses.
Contact your optometrist at Eye Wellness if you're interested in blue light glasses.