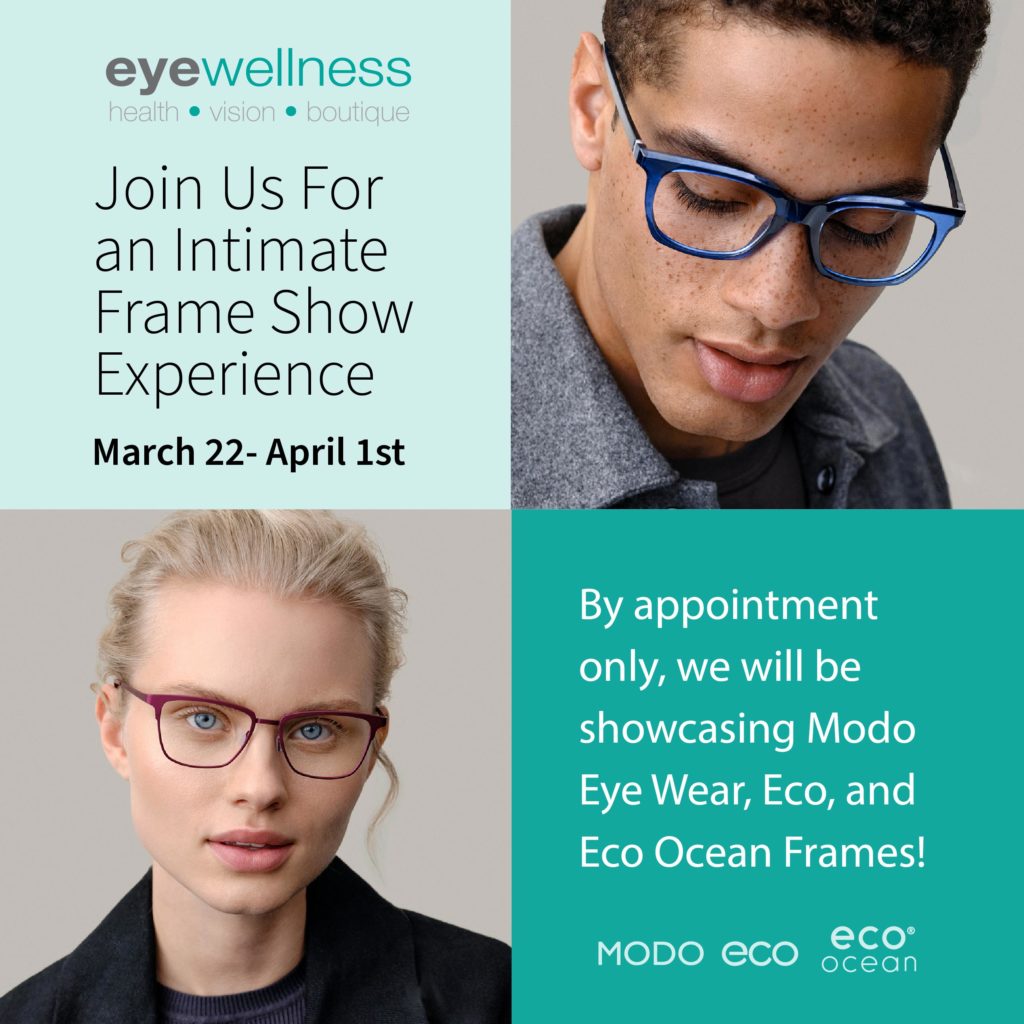 March 22- April 1st
In lieu of our annual spring frame sale, this year we invite you to join us for a very safe and intimate experience at Eye Wellness.
By appointment only, we will be showcasing Modo Eye Wear and their Modo, Eco, and Eco Ocean Frames!
You will have a fun and personalized shopping experience, as well as receive an amazing discount on the purchase of a Modo frame and new lenses!
Please call our office or send us an email to book your 1 on 1 appointment with one of our eye care specialist!
Modo
Help a Child See
More than 1 million children have been helped to date.
Eco
1 frame 1 tree
Frames that matter, a belief in a better future, focus on driving sustainability, everyone can make a difference
By spreading awareness and using sustainable material in our frames
Biobased frames, made from the castor seed
Made from 95% recycles material
Eco Ocean
Frames made from recycled ocean plastics
Plastic has no place in the ocean, it is time to turn the tide on ocean waster